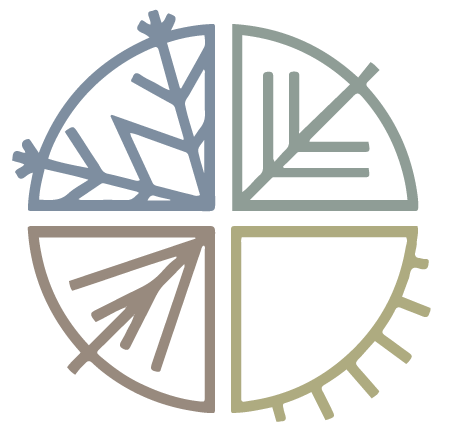 Our Essentials for each season
The skin is exposed to various conditions throughout the year (cold, heat, wind, dry air, humidity, sun…). As a result, its condition is affected year after year! The external factors are mostly responsible for skin aging. Our skin reacts and loses tone, elasticity, becomes dull and shows additional visible fine lines and wrinkles.
BÉNÉDICTE's «essentials» skincare products are perfectly adapted to each season. Your skin will remain beautiful, balanced, healthy and radiant all year round and visibly protected from the effects of time.
The seasons' essentials are unique tailor-made treatments, exceptional for your skin's specific needs during Winter, Spring, Summer and Autumn. BÉNÉDICTE's essentials represent a range of 4 highly effective products that can be used together in your beauty routine, to take care of your skin with the utmost efficiency… and simplicity.
Bénédicte has developed an ideal, complete and quick beauty routine, with the following philosophy: "Less is More"!
1st essential : The delicate, fluffy and divine cleansing foam containing floral waters. Easy-to-rinse. Removes the skin of all its impurities, leaving it perfectly clean, soft, moisturised and in the best conditions to apply the facial care cream of the season.
2nd essential : The Winter, Spring, Summer and Autumn facial creams which are highly concentrated all in one (skincare cream, serum and eye contour) and contain 100% healthy active ingredients. Used morning and evening, they are key for a beautiful skin for each season.
3rd essential : The gentle facial scrub containing natural jojoba beads and fine almond shells to remove dead skin cells that regularly accumulate on the surface of the skin, preventing it from breathing and allowing the active ingredients to penetrate. Used once or twice a week, it prepares the skin before applying the face mask of the season.
4th essential : The Winter, Spring, Summer and Autumn face masks are highly concentrated in active ingredients. They will boost your skin with hydration and give it a new skin effect in just a few minutes. These masks are a key part of your beauty routine. Your skin will look radiant naturally.
BÉNÉDICTE's 4 essentials are undoubtedly the key skincare products for a complete beauty routine. We recommend you use each of them regularly, for an optimum effect and a healthy and glowing skin protected from the effects of time!
Subscribe to the newsletter
Receive 10% off your first order. Love from Bénédicte